Mortgage insurance is meant to protect you in case you are unable to make your mortgage payments due to an accident, illness, injury, disability or death. These insurance policies are notorious for containing vague language, which can be misleading to a person buying such insurance. Unfortunately, mortgage life insurance claims are frequently denied. Continue reading to learn the most common reasons for mortgage life insurance denial and what to do if your insurance provider denied your claim.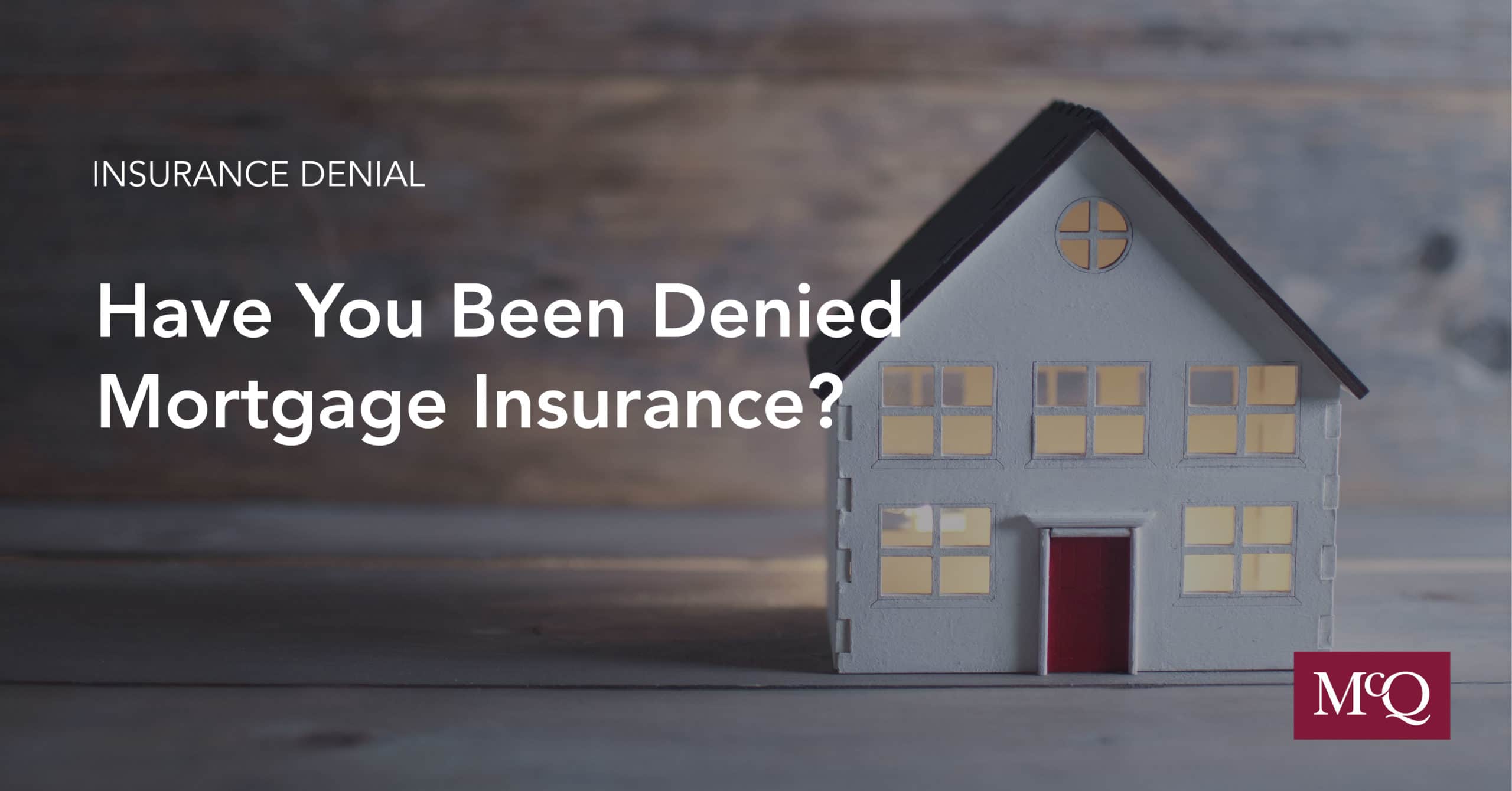 What is mortgage insurance?
First things first, mortgage insurance is an insurance product that is often sold to consumers at the time they take out a mortgage. A bank associate will often offer mortgage life insurance to a consumer during the mortgage application and approval process.
Mortgage insurance is sold on the basis that, if the insured dies, the insurance policy will pay out the outstanding mortgage principal amount, usually up to a certain limit set out in the policy. Consumers typically purchase mortgage insurance to protect a co-borrower or loved one in the event they pass away.
Misrepresentation
When an insured passes away, an application for mortgage insurance coverage can be made. Following an application for coverage, the insurance company will begin the process of determining whether they believe mortgage life insurance coverage is payable. The insurance company will first request copies of the insured's health records. The insurance company will compare the information contained in the health records with the disclosure provided by the insured as part of the application process.
As part of the application for mortgage insurance, the insured will be required to answer "yes" or "no" to a series of health questions. These health questions are typically convoluted and difficult to understand. If the insurance company finds an insured answered "no" to a health condition that they believe should have been answered "yes", the insurance company will deny the application for coverage on the basis of a misrepresentation.
The rationale for this denial is that if the insurance company had known about this health condition then they would not have issued coverage in the first place. The insurance company will typically void the policy and return any premiums paid by the insured. This often feels unfair. How could there not be coverage when the insured had been paying premiums for the mortgage life insurance coverage? The fact of the matter is that the denial may have been unfair.
In some cases the insured properly answered "no" to the health questions and coverage should have been paid. In other cases an insured was improperly informed of the consequences to a wrong answer to a health question. Further, if coverage has been in place for two or more years, British Columbia legislation may provide additional protections to you.
We offer free consultations and there are no legal fees payable unless the insurance company pays. If your claim has been denied, we would be pleased to review your matter and provide you with options. Contact us today at 604.581.7001
Conclusion
If you have been denied mortgage life insurance, our lawyers are here to help and offer an initial consultation free of charge. We have resolved thousands of denied insurance claims. Inquire today for your free initial consultation.
Has your Mortgage Insurance Claim been denied? Contact us for a free initial consultation.