What Exactly is Family Mediation? 
Many people associate divorced with lengthy and emotionally-charged court hearings. However, many separating couples may be unaware of the alternative ways to resolve legal disputes. One of these alternatives to a traditional litigated divorce is family mediation. The mediation process allows you and your partner to sit with a mediator to resolve your legal issues without going to court. Continue reading this article to learn more about family mediation, whether it's right for you, and how to find the best mediator for your situation.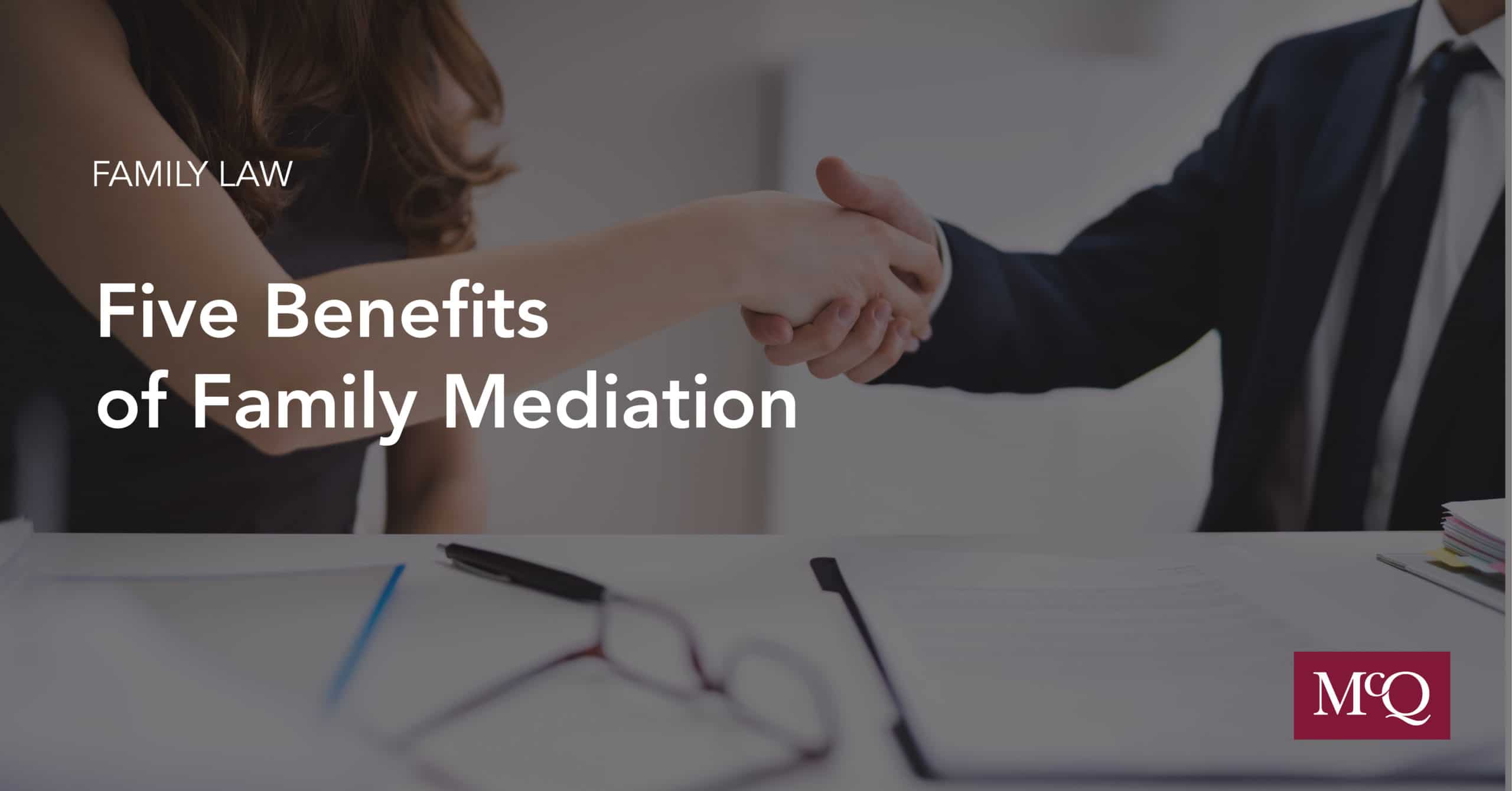 How Do I know if Family Mediation is Right for Me?
Before agreeing to this dispute resolution method, you should meet with a mediator to discuss whether it is right for you. It is important to note that mediation is voluntary. This means that you and your partner have to agree to work together to resolve your issues through a neutral third party – a mediator.
A mediator can't make decisions for you or force your partner to agree. Rather, they will work with both parties to ensure you can reach a compromise. Once an agreement is reached, a mediator will recommend their notes become a part of a written separation agreement to ensure both parties have a legally enforceable contract.
How to Choose the Best Mediator in BC? 
A mediator is a trained person, often a lawyer, trained in negotiation and can help you agree on your issues without taking sides. Mediators are trained to deal with complex situations and act as neutral facilitators for opposing sides. Choosing the right mediator is key to getting the desired outcomes from the separation.
It is important to define your goals for the mediation and think about the issues you may need to resolve in the session. For example, in a diverse community in Surrey BC, the best family mediator would be the one who's able to understand the complexities of a divorce in a diverse cultural context. Our expert mediators provide services in both English and Punjabi and help clients reach flexible solutions tailored to their unique situation and cultural background.
What are the Advantages of Family Mediation?
1. Non-hostility
Mediation is a completely voluntary process where both parties are working together to resolve their problems. One party can't force another to accept their perspective and has to negotiate. Terms of separation created through a mutual agreement generally result in greater satisfaction than a court-imposed decision.

2. Efficiency
Mediation often provides a more timely way of resolving disputes. It may take months to get a court date, dragging the divorce process for a long time. By avoiding court delays, mediation provides a more efficient way of solving disputes.

3. Privacy
Mediation is a confidential process where you and your partner will not need to be exposed to a courtroom full of people. Handling all issues in privacy may reduce a lot of the stress often associated with the divorce process. The agreement to mediate can also include terms about information not being reported to third parties.
4. Flexibility
Mediation offers a variety of flexible solutions that may not be as easy to achieve in a court setting. Parties involved in the dispute control the outcomes and can achieve solutions that are more tailored to their unique situation.
5. Cost
Litigation is an expensive process – the more outstanding issues, the longer a trial can become. Involving experts, witnesses, cost awards, and so forth might raise a litigated divorce price even higher. On the contrary, during mediation, both parties pay for a mediator's services and are interested in getting the issues resolved as quickly as possible. familyF
Hoping to get an amicable divorce? Mediation may be right for you. Contact one of our experienced Family lawyers today to learn more about alternative dispute resolution methods available to you  604.581.7001
Conclusion
Depending on the situation, mediation may be a great alternative method of handling a divorce. Mediation is a more amicable process that allows you and your ex-spouse to calmly solve all the issues in the privacy of a mediator's office. Mediation also allows for a greater degree of flexibility as two parties are working together and not against each other to solve the issues at hand. To learn more about whether a mediated divorce is right for you, contact one of our Family Lawyers today.
Have a question about a divorce or mediation? Contact us to set up a consultation.